Editorial Collective
Panagiota Kotsila is a postdoctoral researcher at the Institute for Environmental Science and Technology (ICTA) in the Universitat Autonoma de Barcelona, and the Barcelona Lab for Urban Environmental Justice and Sustainability (BCNUEJ). Her research examines the unequal distribution of risk, affecting livelihoods, health and well-being, and also how the very concepts of risk, health and well-being are constructed, mobilised and interpreted through and for power. She has done empirical research examining these issues through the study of hydro-development (Cyprus), water and sanitation systems (Vietnam), and vector-borne disease (Greece). Her recent work is around different forms of urban greening/re-naturing and the way this informs (in)justice in cities. She was a postdoctoral fellow in ENTITLE, and is now a mentor in the WEGO network. 
---
Jonah Wedekind is an agrarian political ecologist at Humboldt-Universität zu Berlin working on the developmental state, rural transformation, land conflicts and the green economy in Ethiopia. As a Marie Curie ITN fellow of ENTITLE, his doctoral research investigated the failures of speculative agrofuel land investment projects and their radical transformations of socio-ecological landscapes and livelihoods in frontier spaces of East Ethiopia. He previously worked as a student research assistant at the Leibniz-Zentrum Moderner Orient, Berlin and did an MSc in Development Studies at SOAS, University of London. For this blog he hunts articles and tweets the latests posts and news. For current political ecology/economy debates concerning #Ethiopia, follow him @jowedekind.
---
Giorgos Velegrakis Giorgos Velegrakis is a graduate of the Electrical and Computer Engineering School,NTUA (2007). He holds an M.Sc. in "Environmental Policies and Development" from theRural and Surveying Engineering School, NTUA (2009). He has also followed the postgraduate program "Urban and Regional Planning" of the Architecture School (NTUA).He is since 2012 a PhD student at the Geography Department of Harokopio University Athens. His research deals with social movements against extractive activities under the current crisis. Furthermore, he is interested in socio­ecological movements, urban geographies as well as reflections on theoretical debates about radical geography andpolitical ecology. He is regularly writing articles about political ecology related issues in blogs, portals, newspapers and magazines in Greece.
---
Salvatore Paolo De Rosa is a postdoctoral fellow at the Environmental Humanities Lab of KTH, currently researching the urban political ecology of grassroots movements' resistance and adaptation to climate breakdown in Malmö, Sweden, within the project Occupy Climate Change! He completed his PhD in Human Geography from Lund University in 2017, with a dissertation examining the 'waste conflicts' of Campania in southern Italy, focusing on waste metabolism and on the strategies of reclamation of territory from below by social movements. His research areas are political ecology, geography and environmental anthropology while his work focuses on environmental conflicts, socioecological metabolisms and grassroots eco-politics. Besides Undisciplined Environments, he collaborates with the Italian magazine and publisher Napoli Monitor and several other independent magazines, blogs and publications. He is also an avid cinephile, a cook in his spare time, and a father. Follow him on Twitter @Sal_DeRosa. 
---
Irmak Ertör is a political ecologist working on marine themes and a member of the ENTITLE Collective. She has obtained her PhD from the Institute of Environmental Science and Technology (ICTA) of the Autonomous University of Barcelona in 2017. As a Marie Curie ITN fellow of ENTITLE, her doctoral research investigated the political ecology of marine finfish aquaculture in Europe. After completing her PhD, she has worked as a postdoctoral researcher in the ERC-funded ENVJUSTICE project in ICTA, studying the global socio-environmental conflicts of fisher communities and their fisheries and environmental justice demands. Her recent research interests include fisheries and food sovereignty, theorizing the politics of the sea, blue degrowth, and marine environmental justice, among others.
---
Santiago Gorostiza Langa is an environmental historian, environmental scientist and political ecologist working on modern and early modern Spanish history. He completed his PhD at the Centro de Estudos Sociais of Universidade de Coimbra (Portugal) as a Marie Curie ITN fellow of the European Network of Political Ecology (ENTITLE). His doctoral research, concluded in 2017, examined how the Spanish Civil War (1936-1939) and the Francoist victory and state-building efforts transformed the country's socioecological relations and landscapes, both materially and symbolically. He is currently a post-doctoral researcher at ICTA-UAB.

---
Diego Andreucci is a postdoctoral researcher at the department of political and social sciences at Universitat Pompeu Fabra in Barcelona, and a member of the Entitle Political Ecology Collective. He holds a PhD from Universitat Autònoma de Barcelona (2016). Prior to that, he studied philosophy and anthropology in Rome (Università La Sapienza) and received a master's in human geography from the National University of Ireland, Galway. His recent investigation has examined political processes and indigenous-campesino mobilisations around natural resource extraction in the Andes, particularly Bolivia. Over the years he's been involved in various environmentalist and anticapitalist organisations. Twitter: @diegoandreucci.

---
Amelie Huber is a former ENTITLE fellow and PhD candidate at the Institute for Environmental Science and Technology (ICTA) in Barcelona. Her work looks at the political ecology of hydropower development in the Eastern Himalayas/Northeast India. She is particularly interested in processes of depoliticization and knowledge construction related to water infrastructure and climate-related hazards and risks; identity politics in environmental conflicts; and other dimensions of environmental governance and development. Amelie holds an MSc in Land and Water Management from Wageningen University and a BA in Development Studies and South Asian Studies from the School of Oriental and African Studies (SOAS) in London. She lives in the German Alps and in Sicily.
---
Rita Calvario is a postdoctoral researcher at the Center for Social Studies, University of Coimbra. She is a member of the project JUSTFOOD that investigates peasant movements, alternative food networks and the challenges of building more just food systems in Europe, with a focus in Portugal and Romania. Her main research interests are on political ecology, agrarian change, rural social movements, food sovereignty, social justice struggles, and emancipatory politics. She holds a PhD from the Autonomous University of Barcelona. As a Marie Curie ITN fellow of ENTITLE, her thesis elaborated on alternative food economies and anti-austerity politics from a political ecology perspective, with case-studies from Greece and Spain. Previously, she studied agronomy, rural sociology and agrarian economy (BSc), environmental and territorial planning (MsC), and climate change and sustainable development policies (MPhil). She is a member of the ENTITLE collective. 
---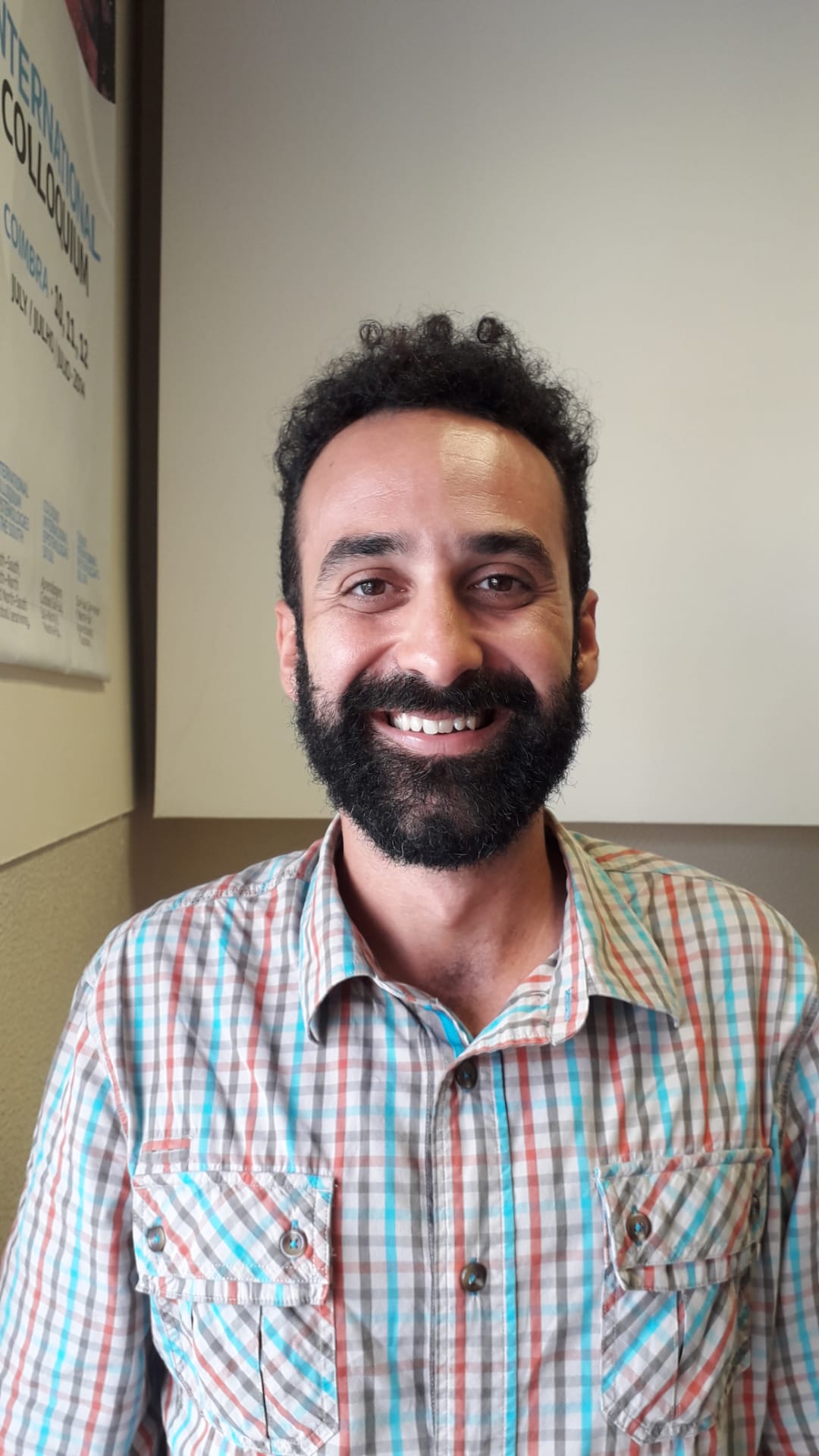 Gustavo Garcia-Lopez is an ENTITLE postdoctoral fellow at the Environmental Sciences and Technology Institute of the Autonomous University of Barcelona. His research, practice and activism have revolved around the institutional analysis and political ecology of the commons, with a particular interest in grassroots/ community-led and collaborative governance of the commons and socio-ecological movements associated with the protection and recovery of the commons. His current work is geographically grounded in Mexico, where he has worked for several years on community forestry and community agriculture, and in his native Puerto Rico, where he studies environmental movements' alternative discourses and practices concerning 'development' and the emergence of collaborative resource management between communities and the state. Before coming to Barcelona, Gustavo completed a PhD in environmental policy and political science from Indiana University-Bloomington, under the mentorship of professors Elinor Ostrom and Catherine Tucker. He also worked as advisor to the NGO San Juan Bay Estuary Program and the PR Department of Natural and Environmental Resources.
---
Marien González Hidalgo is a postdoctoral researcher at the Swedish University of Agricultural Sciences in Uppsala, and a member of the Entitle Political Ecology Collective. She holds a PhD from Universitat Autònoma de Barcelona (2017), funded by the Marie Curie ITN project ENTITLE, and being based at the University of Chile. Prior to that, she studied environmental sciences (Autonomous University of Madrid) and received a master's degree in environmental studies from the Autonomous University of Barcelona. Her recent research has examined conceptually, methodologically and empirically the role of emotions in environmental conflicts, particularly in Southern Chile and Chiapas (Mexico), showing a constantly unresolved tension between the role of emotions as a channel for the subversion of hegemonic power and, conversely, their role in reproducing hegemonic power dynamics. She currently continues this line of research while analysing forestry conflicts in Sweden and Spain, with a feminist political ecology perspective. Over the years she has been involved in various environmentalist and feminist organisations. She is currently finalising her training as a Gestalt Therapist.
---
Marco Armiero is Director of the Environmental Humanities Laboratory at the KTH Royal Institute of Technology in Stockholm, Sweden, where he is also Associate Professor of Environmental History. He is the author of A Rugged Nation. Mountains and the Making of Modern Italy (2011, translated into Italian in 2013) and co-editor of several volumes, including: A History of Environmentalism. Local Struggles, Global Histories (2014); An Environmental history of mass migration (2017); Future Remains. A cabinet of curiosities for the Anthropocene (2017); and Nature and History in Modern Italy (2010). He works on fascism and nature, migrations and the environment, environmental and climate justice. Marco has published articles and edited special issues in Environment and History, Left History, Radical History Review, Modern Italy, Southern Atlantic Quarterly, Capitalism Nature Socialism, and the Journal of Political Ecology. He is a senior editor of Capitalism Nature Socialism and an associate editor of Environmental Humanities. Marco was a founding member of the Entitle network and co-chair of the Undisciplined environments conference.
---
Stefania Barca is a senior researcher at the Center for Social Studies of the University of Coimbra, where she teaches a graduate course in Political Ecology and coordinates the Oficina de Ecologia e Sociedade. She holds a PhD in Economic History (Italy 1997) and has been a visiting scholar at Yale University (2005-06), postdoctoral fellow at UC Berkeley (2006-08), and guest professor at Lund University (2015-16). Her 2010 book monograph Enclosing Water (White Horse Press) has been awarded the Turku Environmental History prize. In the past ten years, she has written about the environmental history and political ecology of labour in transnational perspective; she has recently co-edited the book collection Towards the Political Economy of Degrowth (Rowman & Littlefield), and is now working on a new book manuscript called Forces of Reproduction. An Anti-Master Narrative of the Anthropocene, to be published in the series Elements in Environmental Humanities by Cambridge University Press. She has been a founding member of the Entitle network and collective, and was programme chair of the Undisciplined Environments conference (Stockholm 2016).
---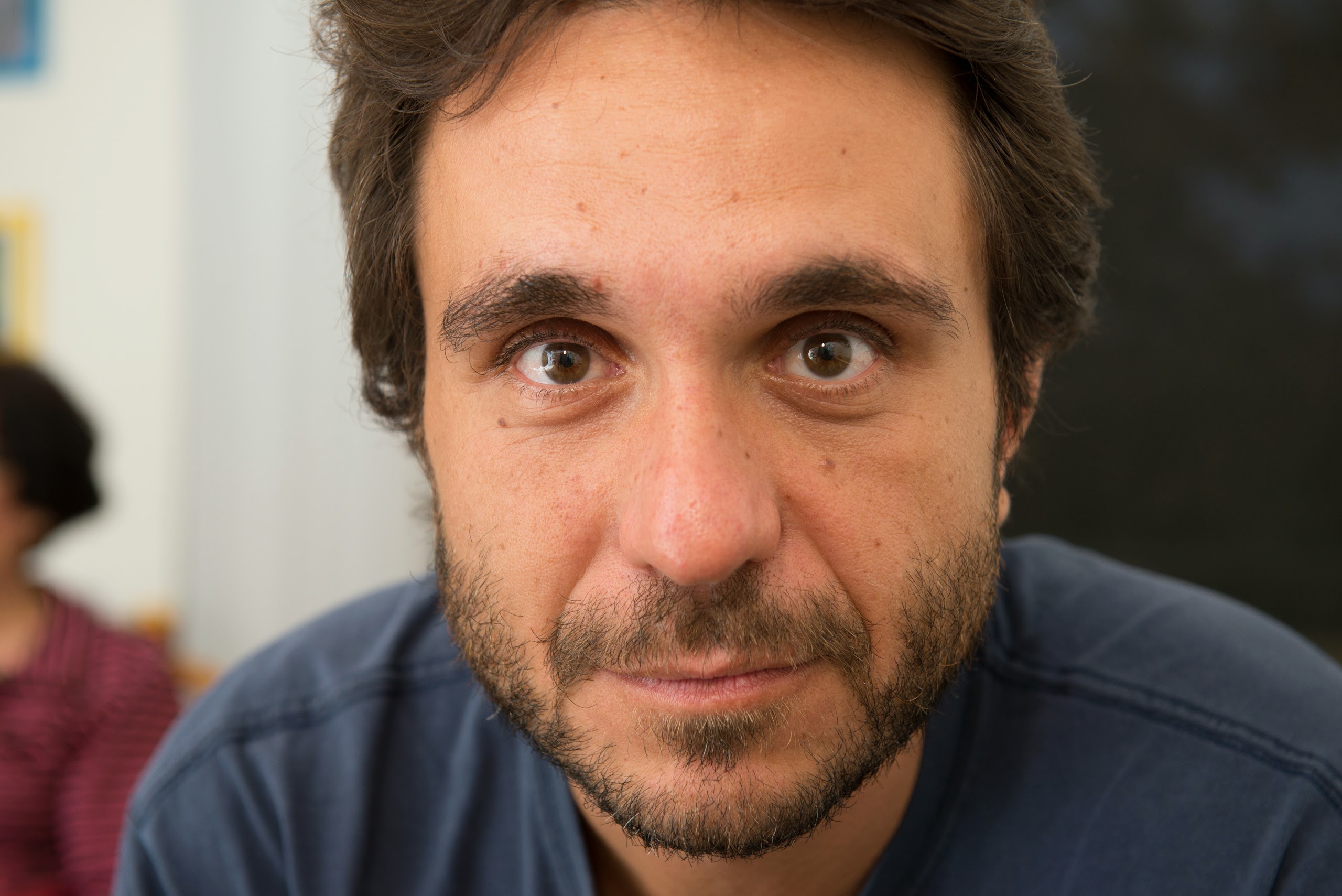 Giorgos Kallis is an environmental scientist working on ecological economics and political ecology. He is an ICREA Professor at ICTA-UAB in Barcelona, and has passed before that from Berkeley for a post-doc, Lesvos in Greece for a PhD and London for a Bachelors and Masters. He is interdisciplinary in his formation with training in chemistry, environmental engineering, economics, policy and planning and geography. He is obsessed with the idea of degrowth,, but willing to read and think about anything else political-ecological.
---
Ilenia Iengo is a PhD fellow of WEGO-ITN in Feminist Political Ecology, at ICTA. Her work is positioned at the intersection of Feminist Urban Political Ecology, Environmental Justice and Social Reproduction Theory to focus on commoning projects arising in the wake of socio-environmental conflicts in Naples, Italy and she is eager to investigate in a partecipatory fashion how new emancipatory practices of just socio-ecological reproduction occur. The PhD is an evolution of her situated knowledge as scholar activist from the Land of Fires and Stop Biocidio coalition. She will engage with grassroots environmental justice, trans-feminist and anti-capitalist/racist/austerity movements in Naples and investigate tensions or possible alliances in struggles for a post-growth, inclusive right to the city. She is part of the Toxic Autobiographies: a Guerrilla Narrative project supporting embodied storytelling as a resistance tool against environmental contamination. 
---
Irene Leonardelli is a PhD candidate at IHE Delft Institute for Water Education, in the Netherlands and a Marie Curie fellow of the feminist political ecology network WEGO-ITN. She is researching how farmers in the rural areas of Maharashtra (India) are dealing with processes of agrarian restructuring and socionatural transformation, from a feminist critical perspective. Before starting her PhD, she worked for the IOM´s Global Migration Data Analysis Centre, focusing particularly on environmental migration. She also collaborated with several NGOs in Sicily, Berlin and Colombia, conducting advocacy work and providing direct support to refugees and communities at risk of displacement.
---
Wendy Harcourt is Professor of Gender, Diversity and Sustainable Development and Westerdijk Professor at the International Institute of Social Studies of the Erasmus University Rotterdam in The Hague. She is Coordinator of the EU H2020-MSCA-ITN-2017 Marie Sklodowska-Curie Innovative Training Networks (ITN) WEGO (Well-being, Ecology, Gender, and cOmmunity). She has published widely on feminism body politics, critical development theory and feminist political ecology. Her latest collaborative publishing project is a special issue for The Commons Journal  Feminist political ecologies of the commons and commoning (Guest editors: F. Clement, W. Harcourt, D. Joshi, C. Sato). Her recent edited books include –  Feminist Political Ecology and the Economics of Care: In Search of Economic Alternatives (2018) London: Routledge (with Christine Bauhardt); Bodies in Resistance: gender politics in the age of neoliberalism 2017 London: Palgrave: The Palgrave Handbook on Gender and Development Handbook: Critical engagements in feminist theory and practice (2016) London: Palgrave and Practicising Femininst Political Ecologies (2015) (with Ingrid Nelson) London: Zed Books. Her monograph: Body Politics in Development: Critical Debates in Gender and Development published by Zed Books in 2009, received the 2010 Feminist Women Studies Association Book Prize.
---